The Challenge of Creating an Elizabethan Ruff
May 02, 2021
---
No item of clothing more clearly signals the Elizabethan age than the ruff. The wearers, men and women alike, hold their heads proudly above those familiar cartwheels of crisp white folds in many a portrait.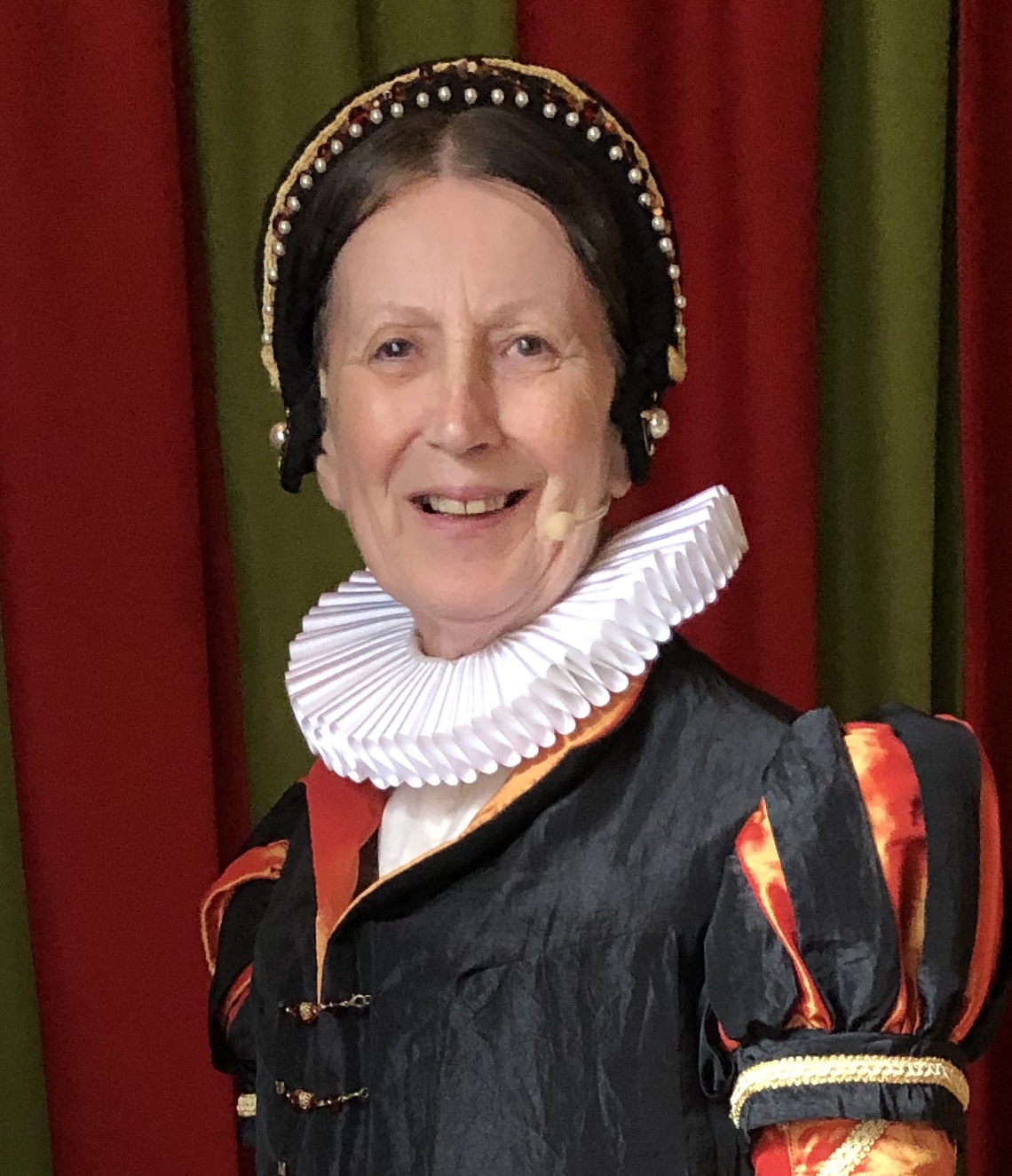 Don't believe anyone who tells you this fashion statement came about as a means to catch the dribbles down your chin when eating dinner! It is thought that ruffs evolved from decorated collars that adorned shifts and men's shirts from the early 1500s onwards.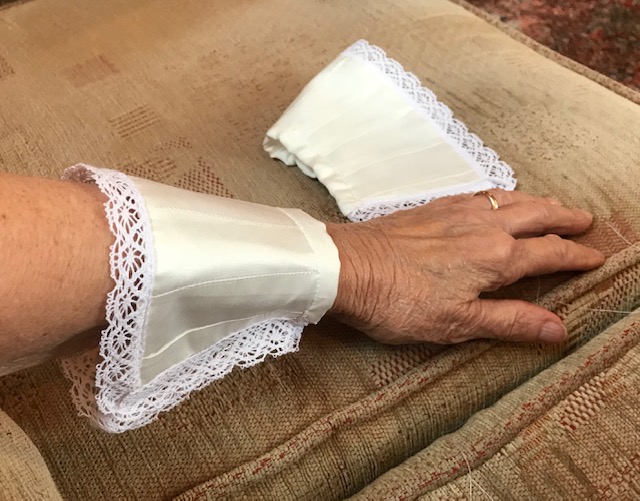 Cuffs often had similar treatment.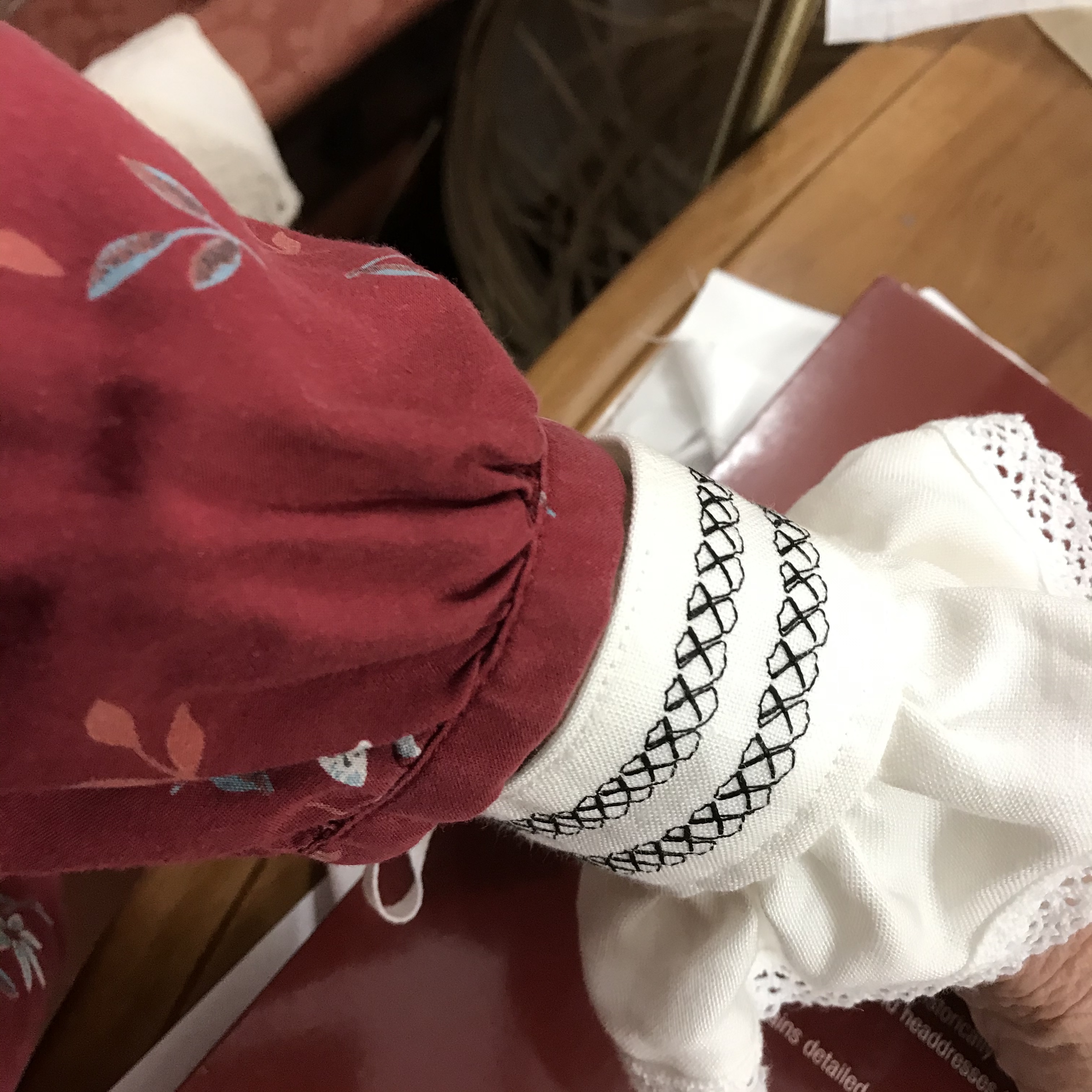 These bands, as they were known, were often decorated with Blackwork Embroidery, also known as Spanish Work, a technique made popular by Catherine of Aragon. Over time it became fashionable to fold and pleat the bands to create a ruffle effect, which became larger and more pronounced. The yardage of fine linen or lace needed increased, and as fabric was enormously expensive, owning a large ruff became something of a status symbol.
Collars and cuffs were removed every night for laundering and tied in place next morning with laces known as band strings. Hooks and pins were also used, and sometimes decorative laces with metal points or aglets.
Early ruffs were not starched, but in 1564 Mistress Dinghen van der Plasse moved from Flanders to London and opened her own starch making business. We think of the ruff as always white, but colours could be added with the starch using vegetable dyes for a yellow, pink, blue or mauve tint. Hot iron bars were used to set, or "goffer" the pleats, and later specialised goffering irons, rather like hair curling tongs, were introduced.
Towards the end of Elizabeth's reign heavily decorated open ruffs made of a gauzy fabric floated around the face like a cloud were held up by wires.
One of the biggest challenges of my costume making career has been to recreate these intricately pleated neckbands. For my first one I used silk ribbon which created more or less the desired effect without starching and was very comfortable to wear. I found the instructions on YouTube.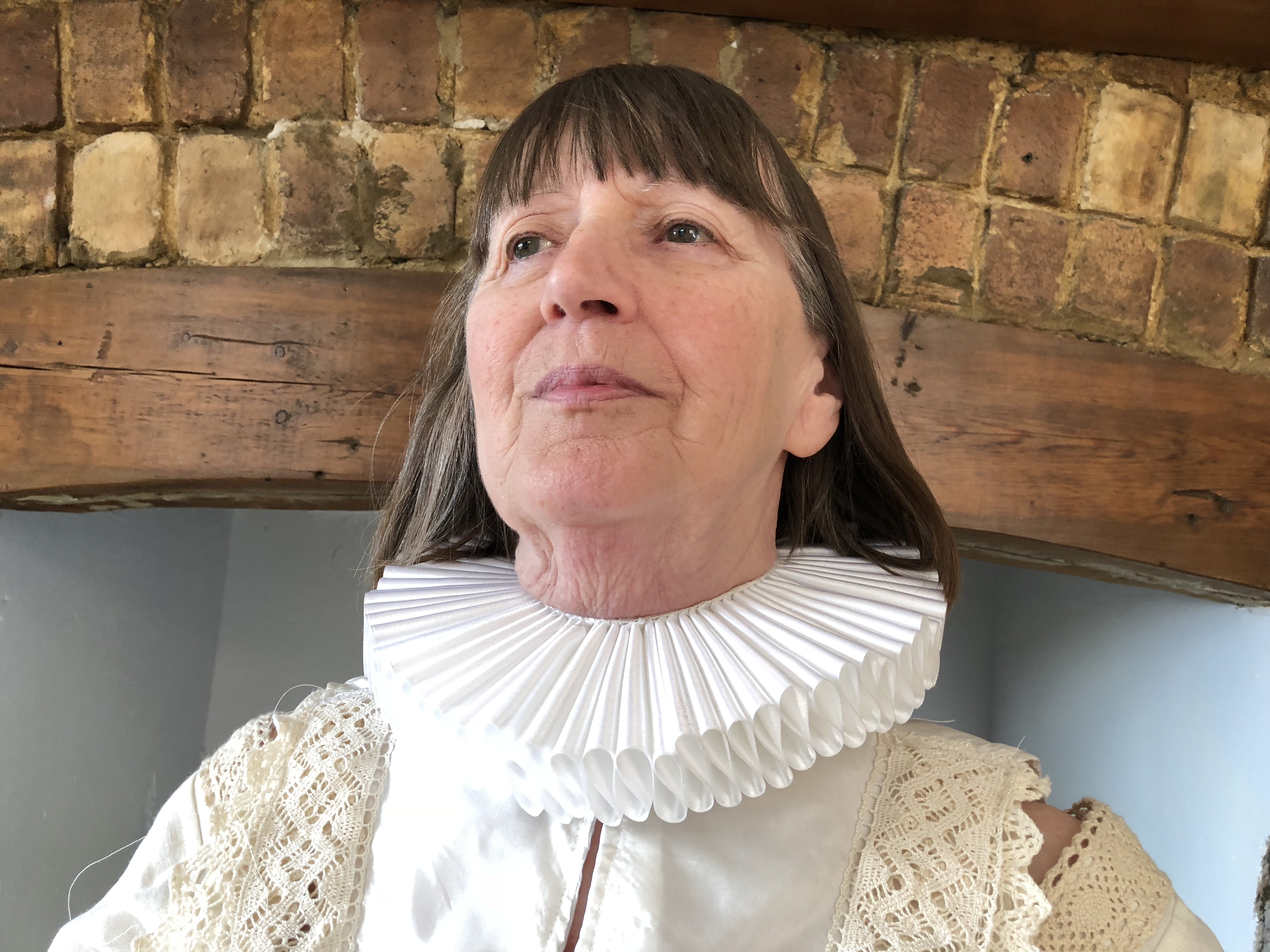 But I was determined to create something more authentic. First I hemmed both top and bottom edges of a narrow strip of linen.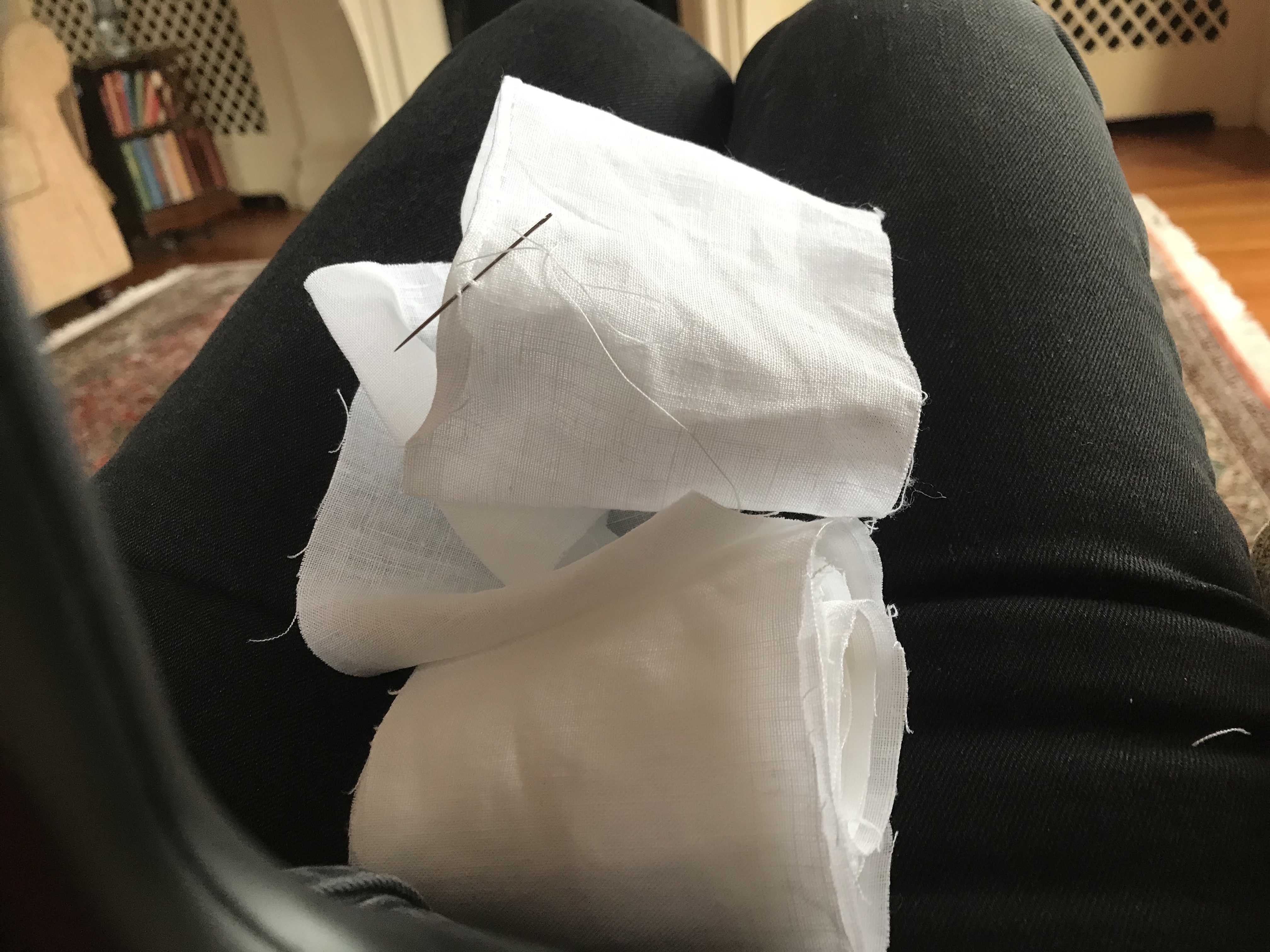 Next I added a lace trim to one long edge, inserted my gathering threads and stitched the pleated ruff onto a separate neckband.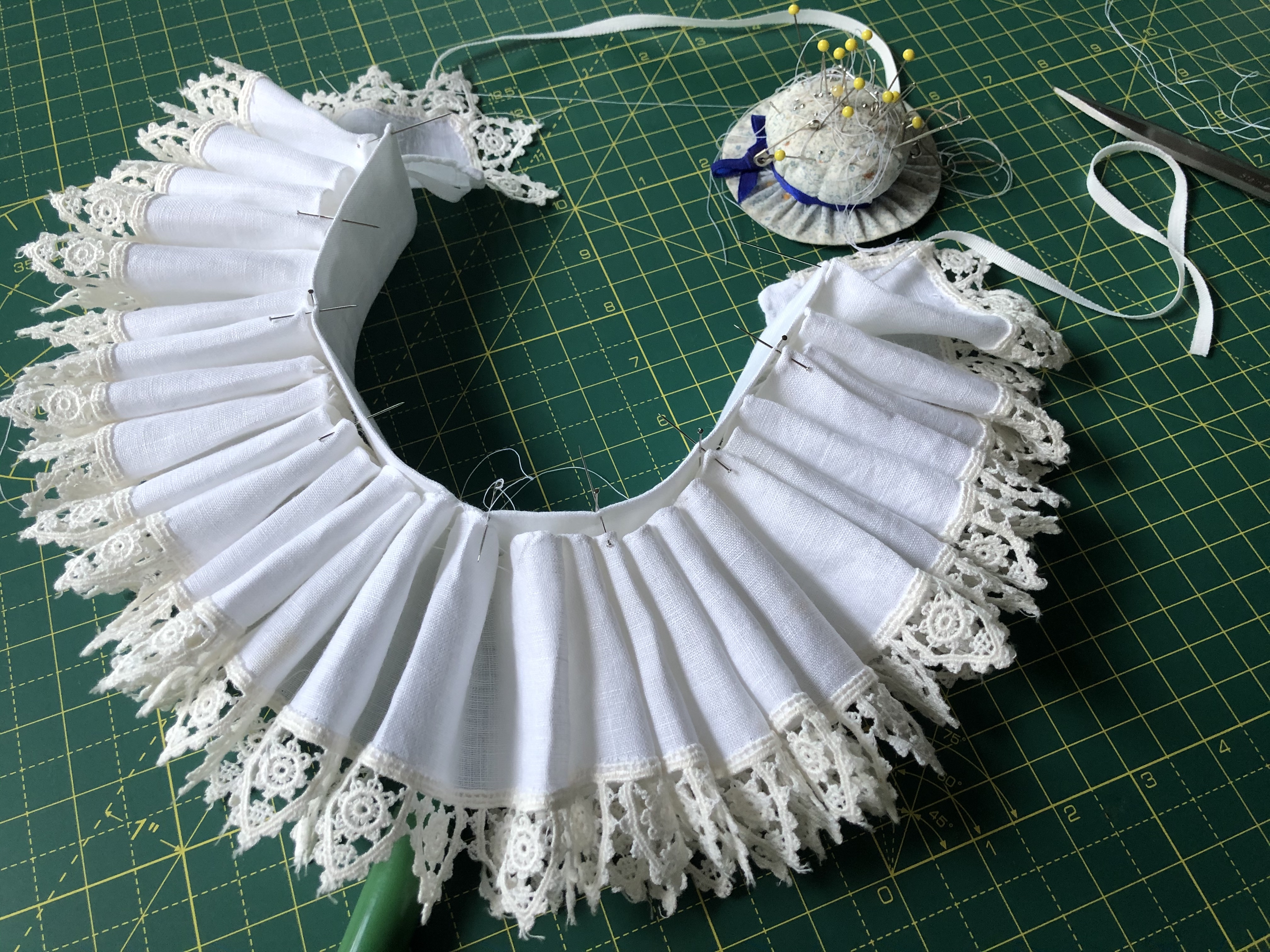 Next comes starching,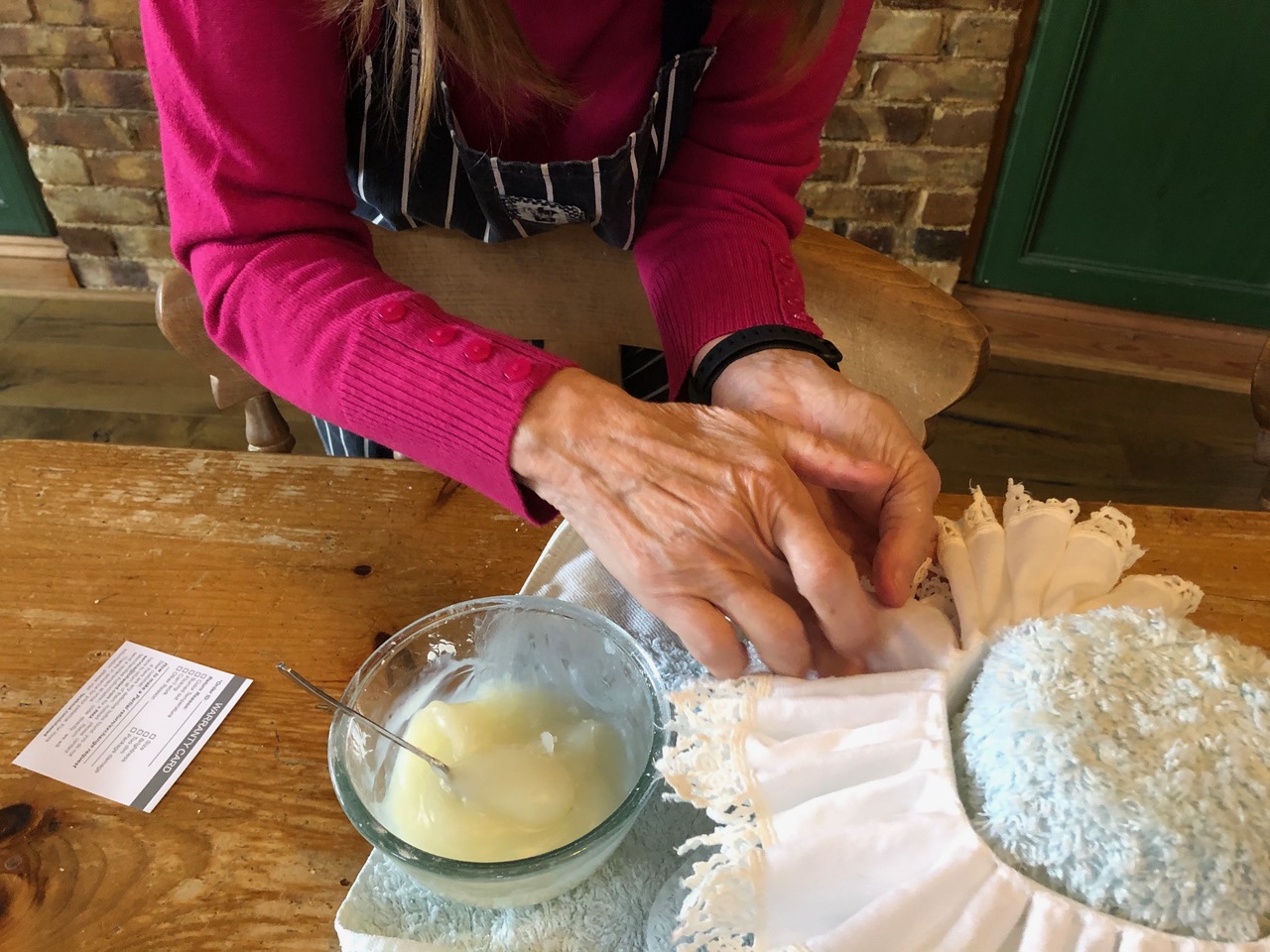 and "goffering"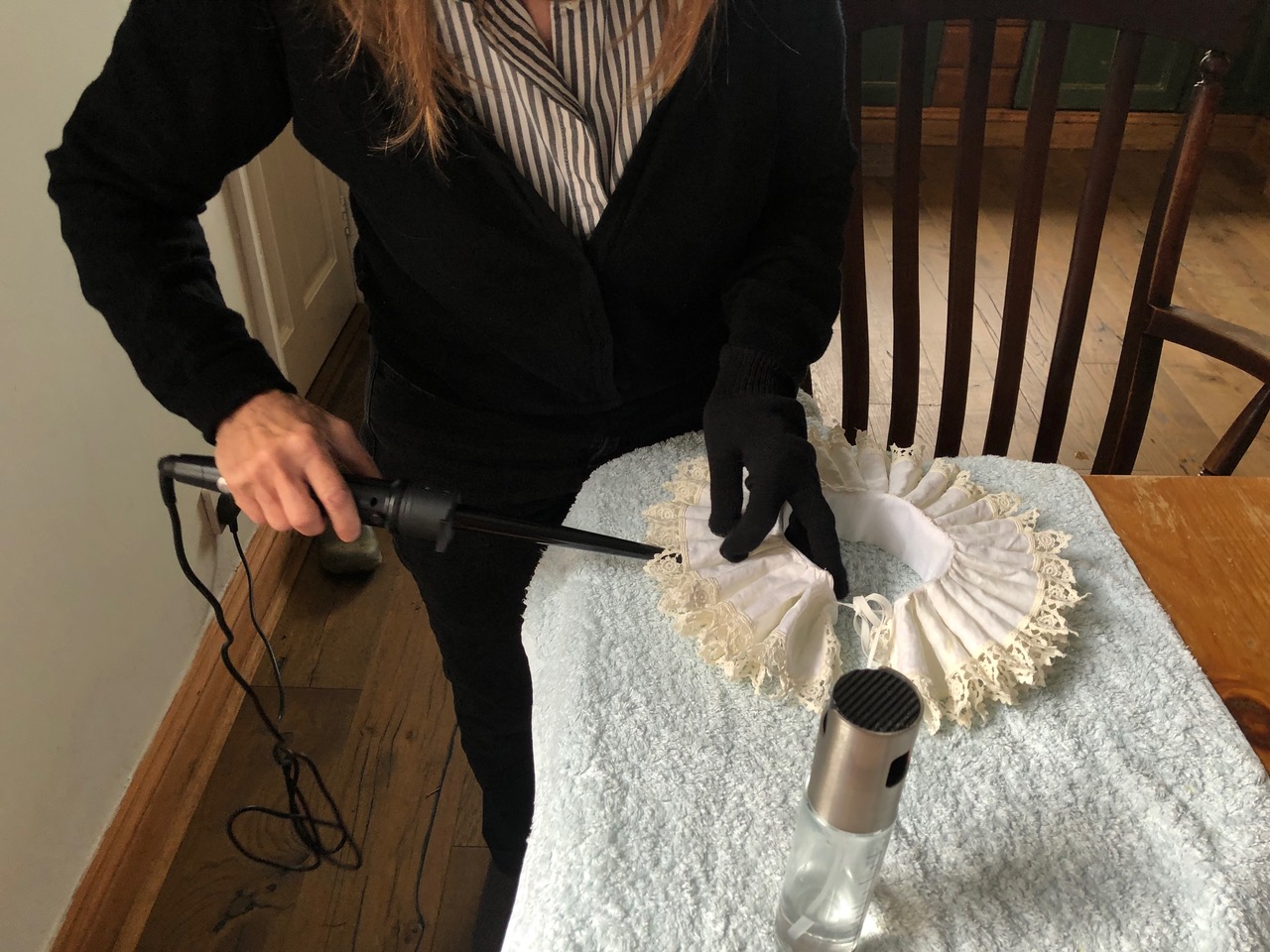 I used Tudor style lace from The Tudor Tailor and a medium weight linen.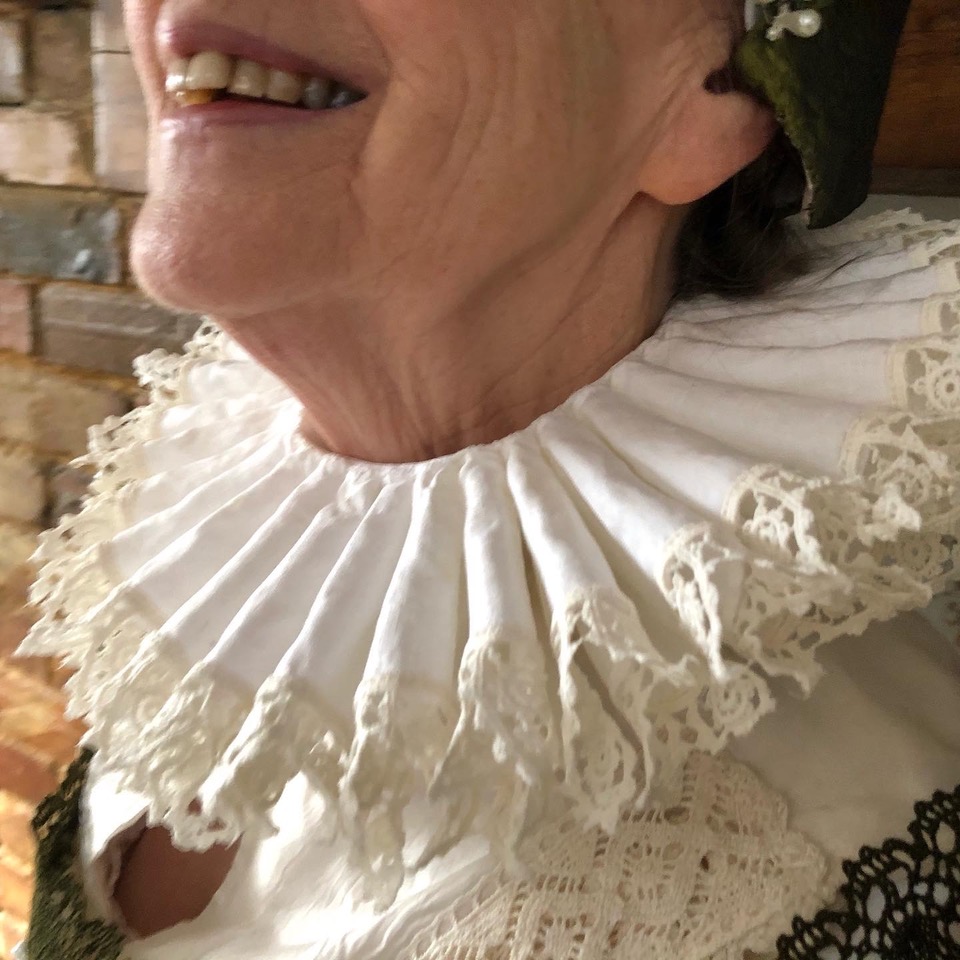 You will find instrucitons in
The Tudor Tailor, Reconstructing sixteenth-century dress by Ninya Mikhaila and Jane Malcom-Davies.
Loved this post? Don't forget that you can click the links below to share on your social media.