---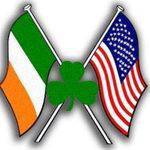 Katherine Champerowne, who is she? I had never heard of her before, well it is often that we don't hear of a lot of women from the Tudor Era. We hear of all of the wives of King Henry VIII, they are all mentioned at some point in this novel. Katherine Champerowne is actually the mother of Sir Walter Raleigh. We don't know that until the last part of the novel. She was born in 1519 to Sir Philip Champernowne, of Modbury and Katherine Champernon born Mohuns Ottery, Devonshire, England. Gentlepeople with connections to the King.
What we do learn, is about Katherine as young girl with dreams. She aspires to great things; the one thing is not to be married to an old man. She has to forgo her own dreams and accept the man chosen for her. In this case someone to help pay off the debts of the family.
Devon Modbury where Katherine was raised, had pirates and privateers with a host of rebellions and plots against the king. This story takes the reader from the reign of King Henry VIII all the way through Queen Elizabeth I.
In all this time Katherine does what she is told, marries a man that is not an old man of whom she was afraid would happen to her but rather a boy, her father said that they could not have conjugal visits until Katherine was a bit older as she was only about 14 or 15 at the time. After a while it did not stop Otho Gilbert from having his way.
Katherine maintained the household, was a dutiful wife and mother, became well liked. Otho was a man consumed by jealousy, for many reasons, one of which was his wife and her ability to be a kind and well-liked woman. He was also jealous of her family's connections to the Tudor Court thus making the marriage a rocky one at times.
A chance encounter with a handsome man when she was young has Katherine thinking of him a lot over the years. Life continues for Katherine, until her husband tragically dies, she then marries the man of her dreams, Walter Raleigh. They go on to have a happy life midst the political situation that surrounds them. Katherine is also cousin to Kat Ashley who is another important part of the Elizabethan era. Katherine rebels and spends the night in prison with the martyr Agnes Prest the night before her execution. Her husband was worried that there would be retributions for this so maybe her connection to Kat saved her? Who knows?
My review is long, and I apologize, I also apologize if there are some spoilers, but I did so enjoy the book. I got a bit tear jerky towards the end. The story really got to me. There you have it, my thoughts on a Woman of Noble Wit by Rosemary Griggs. I loved the story; I am a huge Tudor/Elizabethan fan and I had not read a historical novel of this magnitude in a long time. I have to say that I give it 5 stars, for the research and giving the reader an insight into the life of the mother of Sir Walter Raleigh.
---