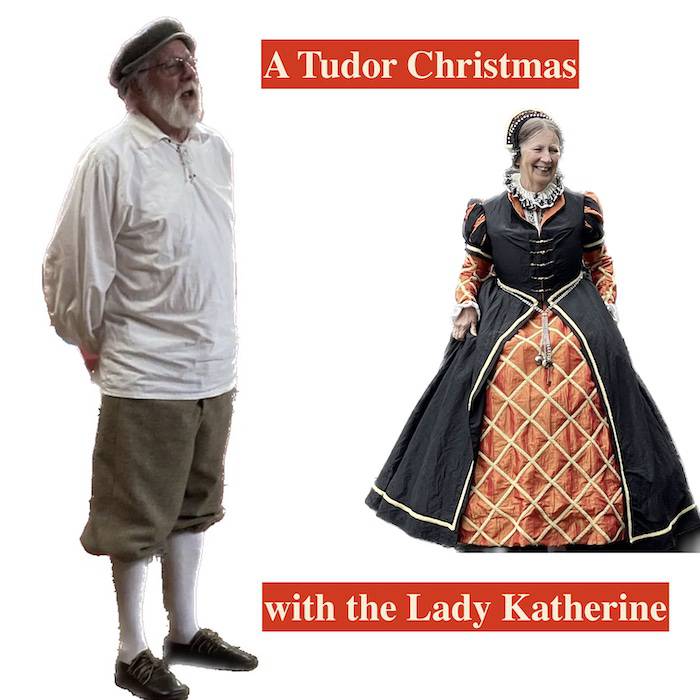 A Tudor Christmas with he Lady Katherine
From Author | January 16, 2023
No sooner have memories of Christmas 2022 begun to fade than it's time to start preparing for Christmas 2023. We had a fantastic time bringing the the festivities, feasting and fun of a Tudor Christmas to life for audiences all over South Devon and we are now taking bookings for late November early December 2023. Use the contact form to book this a lively presentation interspersed with songs from the peasant David and discover the etiquette, the menu and the customs of the twelve days of a sixteenth century Christmas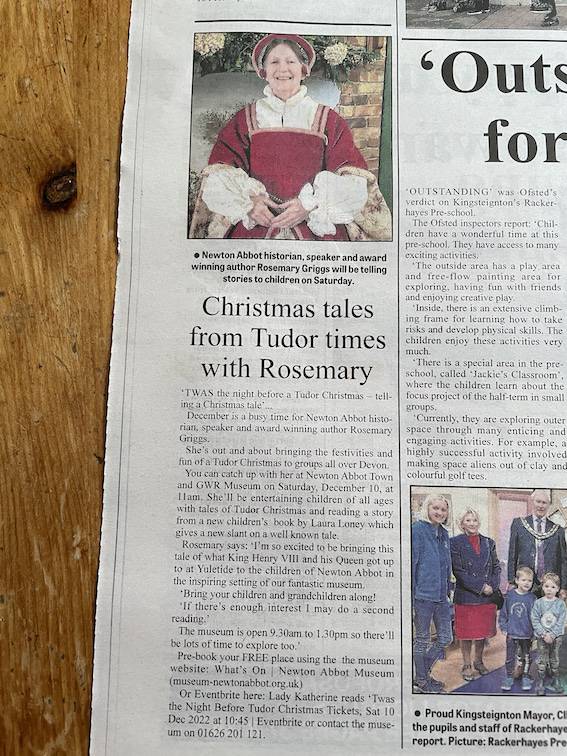 Christmas Tales from Tudor Times with Rosemary
From Mid- Devon Advertiser 8 December 2022 | December 09, 2022
"Twas the night before a Tudor Christmas - telling a Christmas tale" December is a busy time for local historian, speaker and award winning author Rosemary Griggs. She's out and about bringing the festivities and fun of a Tudor Christmas to groups all over Devon. You can catch up with her at Newton Abbot Town and GWR Museum on Saturday 10 December at 11 am. She'll be entertaining children of all ages with tales of Tudor Christmas and reading a story from a new children's book by Laura Loney which gives a new slant on a well known tale.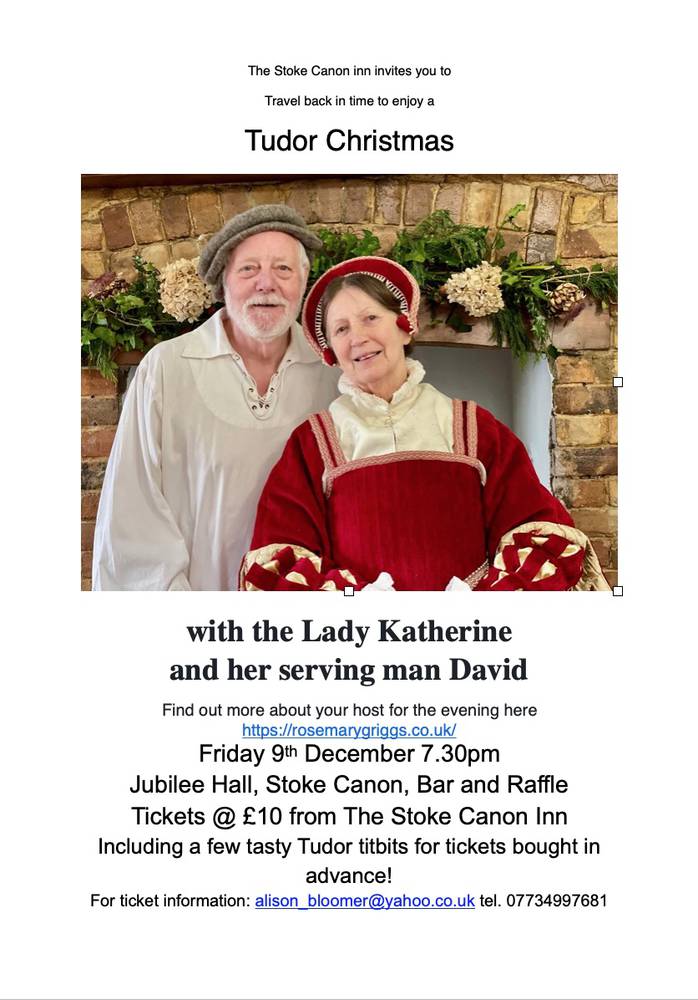 BRINGING CHRISTMAS PAST TO LIFE IN SUPPORT OF THE STOKE CANON INN
November 30, 2022
Appearing in full period costume as Katherine Raleigh, mother to Sir Walter Raleigh, speaker and award-winning author Rosemary Griggs will bring a flavour of the festivities, feasting and fun of a Tudor Christmas to the Jubilee Hall, Stoke Canon - next door to the Inn - at 7.30pm on Friday 9 December 2022.  The Stoke Canon Inn is an award winning, friendly, community owned and community run pub staffed by volunteers. Receiving the Queen's Award for Voluntary Service in 2020 and having survived COVID lockdown, it now faces a challenging winter with unknown price rises not only for energy but also for beer and other supplies. Sir Walter raised many a tankard in Devon's Inns and would be delighted to see his mother supporting such a fine hostelry.